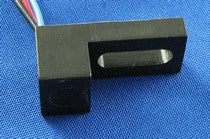 Magnetic Speed Sensor - P1300
The P1000 Series magnetic speed sensor is a non-contact, solid state device that is magnetically actuated for a variety of speed applications. The P1300 Series magnetic speed sensor is produced to a tight magnetic tolerance around the zero Gauss level to provide a 50% duty cycle over the operating full frequency range. With the additional advantage of low hysteresis, this device is ideal for operation with high-density multi-pole magnet target wheels and large air gap applications, along with providing the position repeatability needs for motor commutation applications. It is capable of reading speeds from zero to 100 kHz.
50 Pieces Pricing from $23.01 USD.
Features:
Digital Output Signal

4-24 VDC Operation Range

Current Sinking Output

20ma Continuous Operation

Reverse Polarity Protection

0 to100 kHz Operation

Temperature Compensated

Operation from –40°C to 125°C

Rugged, thermoplastic housing
Magnetic Speed Sensor - P1300