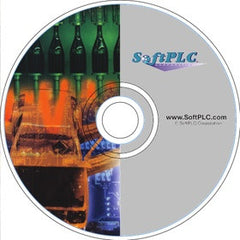 SoftPLC SendEmail Package: SPZ-EML
SoftPLC SendEmail Package Overview
The SendEmail Package is a loadable module (TLM) that allows a SoftPLC Controller or Gateway to send email messages via a mail server on the network. This package is required for each SoftPLC that is to send Email messages.
Features:
Send Email or text messages
Messages can be triggered by events, time, or other conditions via ladder logic
Send to multiple recipients
Supports sending attachments, such as a data log file
Messages can include data table values
Ordering Information
This optional package is pre-installed when purchased with a new SoftPLC controller/Gateway or can be added to an existing system (firmware versions 4.6 or higher). Please specify the serial number of existing product(s) when ordering as a user add-on.
Other Suggested Products